'We just clicked at each other for five minutes': Inherent Vice cast explain how chaos was key at film's premiere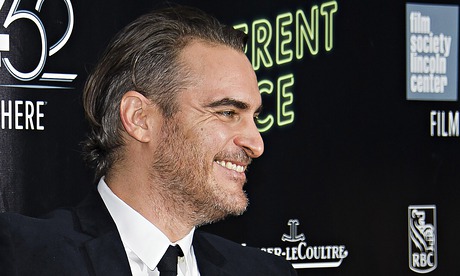 Director cited Howard Hawks's slippery 1946 thriller The Big Sleep as a major influence on his freewheeling new comedy , particularly the suggestion that it doesn't actually make sense.
"I saw The Big Sleep and I couldn't follow any of it," the film-maker told reporters ahead of Inherent Vice's premiere in Manhattan. "But it didn't matter because I just wanted to see what was going to happen next. That was a good model to go on."
Inherent Vice screened as the centrepiece of the 52nd New York film festival, where delegates queued for four hours in the rain ahead of the official press preview. Inside the cinema they were treated to a whirl of plot twists and double-crosses as 's dope-smoking private eye uncovers a dark conspiracy in 1970s Los Angeles. The film may have finally left the audience more bewildered than enlightened, but it is already sparking rave reviews. Anderson's previous pictures include Boogie Nights, The Master and There Will Be Blood, which won the best actor Oscar for its star, Daniel Day-Lewis.
Inherent Vice's on-screen confusion appears to have been mirrored on the set itself, with the actors encouraged to improvise and experiment in an atmosphere of ongoing organised chaos. Anderson added that the double agent played by Owen Wilson in the film was conceived as a blend of the Beach Boys' Dennis Wilson and Zoot, the burnt-out jazz saxophonist from The Muppets. "Zoot was the touchstone," he explained with a frown.

"Paul [Thomas Anderson] works in a particular way," said co-star Jena Malone. "The logic becomes the chaos and the chaos becomes the logic. At one stage when we were doing a scene, Joaquin [Phoenix] and I just started clicking at each other for, like, five minutes. It just felt like the right thing to do."
Inherent Vice is adapted from the 2009 novel by Thomas Pynchon, who Anderson credited with providing a perfect balance of profundity with "the best fart jokes and silly songs". However, several of the stars will have had to take the director's words on trust. Both Phoenix and Wilson admitted they have yet to read the book.
"I had my assistant read it to me," joked Martin Short, who plays a demented dentist in the film. "That counts where I come from."